Hotel Info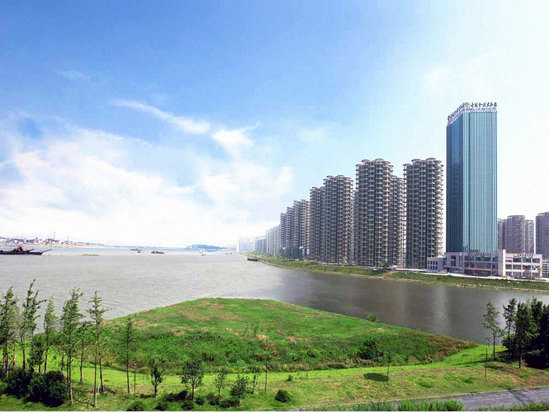 Empark Grand Hotel Changsha
is located at the junction of the Xiangjiang River and the Liuyang River, and complements Changsha's 'two halls and one hall' just across the river.
Adjacent to century Jinyuan shopping center, the hotel has a 2 km sightseeing belt along Xiangjiang River of Century City, occupying two main roads linking Xiangjiang Avenue and Furong North Road to the main urban area.
The hotel is a grand hotel with 180 degree river view. The building is 39 stories high. All rooms are equipped with independent rain forest shower, panoramic sunken bathtub and 37 Inch LCD TV. Perfect entertainment and recreational facilities will provide you with a perfect journey.
Jinyuan cafeteria has a total of 220 seats, offering a combination of Chinese, Western and Japanese buffet, mainly seafood. The restaurant is an ideal place for business dining with unique layout style, exotic atmosphere and mysterious romance.
Located on the second floor of the hotel, Golden Century Chinese restaurant mainly deals in Cantonese and Hunan dishes, with 19 luxurious Riverview boxes. Located on the third floor of the hotel, Weiyuan tea art room is mainly engaged in all kinds of famous tea, kungfu tea, cup tea, tea food, etc; It is a good place for business talks and friends to meet with the mellow fragrance of tea, beautiful and elegant tea art and elegant tea service.
It also has a multi-functional banquet hall with a floor height of 10 meters and an area of 1800 square meters, and 11 conference halls of various sizes. With advanced conference facilities, it can undertake various international conferences, social banquets, theme dinners and wedding banquets.
Breakfast price
: CNY60($8.4) / person
Breakfast time
: 06:30-10:00
Breakfast type
: Buffet