Hotel Info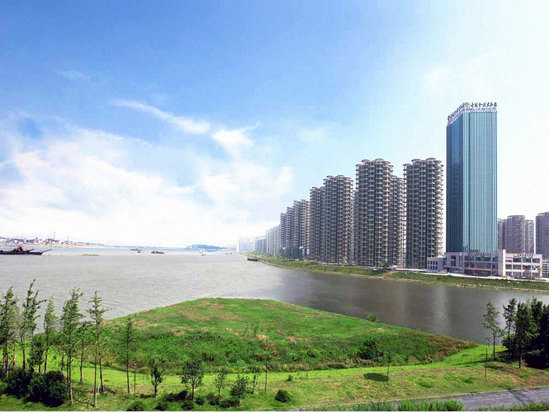 Located in the north of Changsha within the close proximity to some of Changsha's major historic spots, the Empark Grand Hotel Changsha (Changsha Shiji Jinyuan Dafandian) sits beside the intersection of Xiangjiang River and Liuyang River and is only 30 minutes from the Changsha Huanghua International Airport, providing an ideal location for both business and leisure travelers.
The 539 elegantly appointed guest rooms and suites, starting at a spacious 60 square metres, which is the largest in Changsha, floor-to-ceiling windows, all with beautiful views of the Xiangjiang River or stunning city views, complement your stay at one of the finest luxury Changsha hotels in China.
The hotel's three on-site restaurants and bar serve Chinese, Western and Japanese delicacies and seafood buffets. Chinese fare includes Cantonese and Hunan dishes. Room service is also available 24 hours a day. The pillar-free Grand Banquet is 10-meter high and is over 1, 800 square meters, which can accommodate up to 1, 000 people for class room style conference. The 11 large, middle and small-sized meeting and conference rooms can offer settings for various international conference, social activities, and theme banquet and wedding feast.
The international standardized swimming pool, fully equipped KTV Club, Deluxe Chess Room, Massage Room which will make your stay enjoyable.